Drainage Solutions
For over 20 years, Laubs Landscape, Drainage & Flexi Pave has been designing and installing high performance and high quality drainage systems in Clearwater, Tampa, St. Petersburg, Dunedin, Oldsmar, Safety Harbor Palm Harbor and the surrounding Tampa Bay area.

In the past, French Drains used to be the only solution to irrigation problems. Today we install new cutting edge products like Hydraway Drainage Systems. This product removes water 70% faster than a typical French Drain, will not clog, relieves hydrostatic pressure and can be used in an abundant amount of applications.

We are also a certified installer of KBI Flexi Pave. This product will perk water at over 2000 gals. per hr. per sq. ft. of product, is flexible, ADA compliant and sustainable using high volumes of recycled tires in its construction. For more infomation visit K B Industries, Inc.

Other drainage solutions include using down spout connecters into a main line to eliminate the water drainage problems, installing drain basins, re-grading of soil, installation of flow wells and sump pumps.

What ever your drainage problem, Laubs Landscape Drainage & Flexi-Pave will have a solution for you.

REMEMBER, "No Problems, Just Solutions"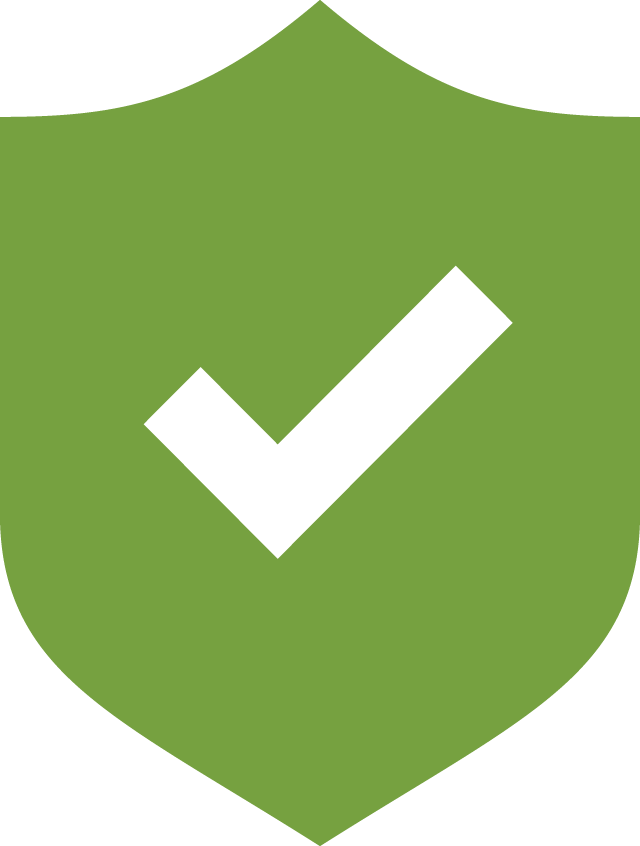 INSURED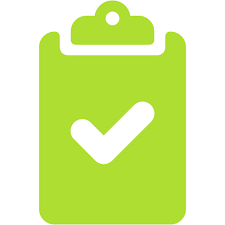 LICENSED
Drainage Solutions
Hydraway Drainage Solutions
KBI FLEXI-PAVE
Re-grading of soils
Sump pumps and flow wells
French Drains
Channel and trench drains
Catch Basins
Retaining Walls
And more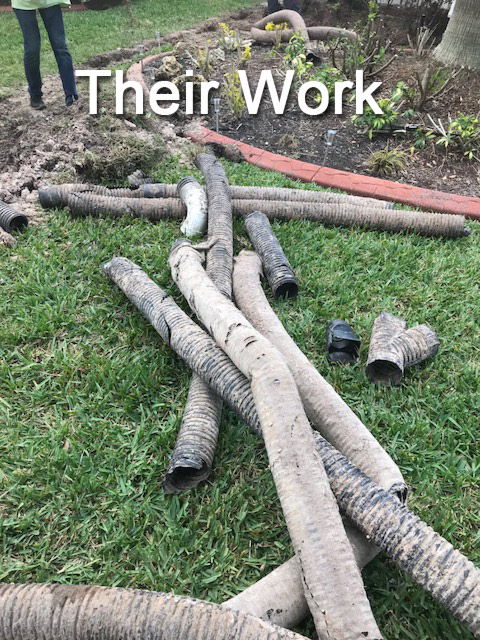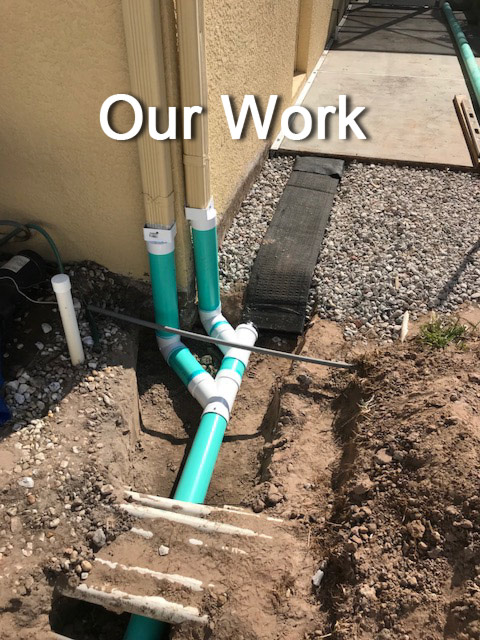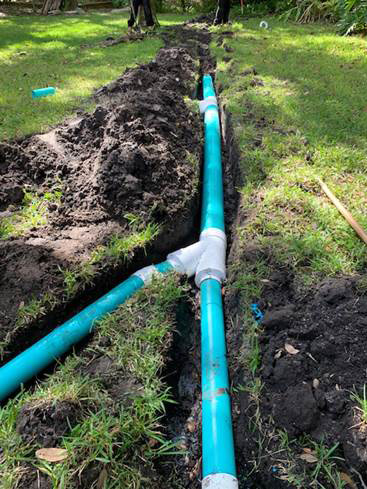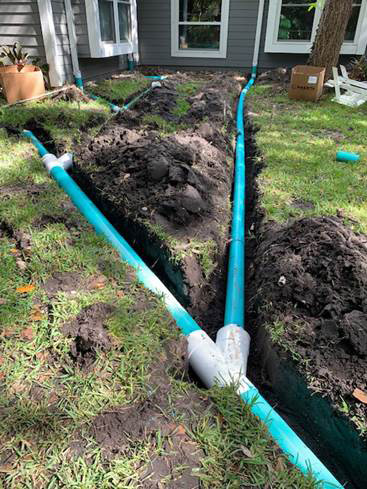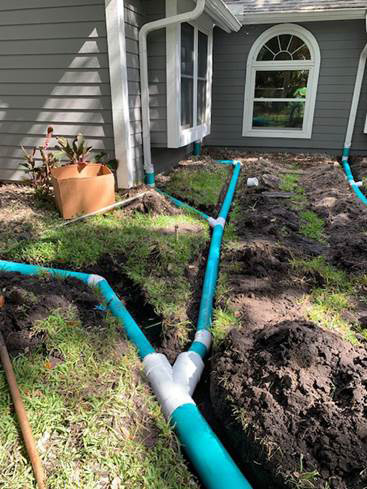 Drainage Problems and Solutions
When this community had enough of flooding walks, they chose Laub's Drainage & Flexi Pave Installers to solve their problem. After removing the existing side walk, we re-graded, install Hydraway Drainage system and Flexi Pave over top. Now they have an extremely pourus and durable surface with a high performance drainage product to remove the water.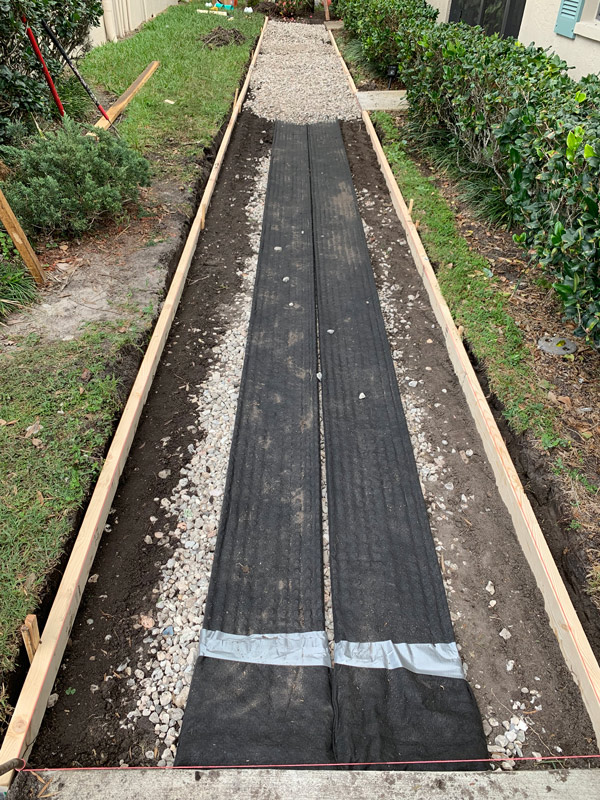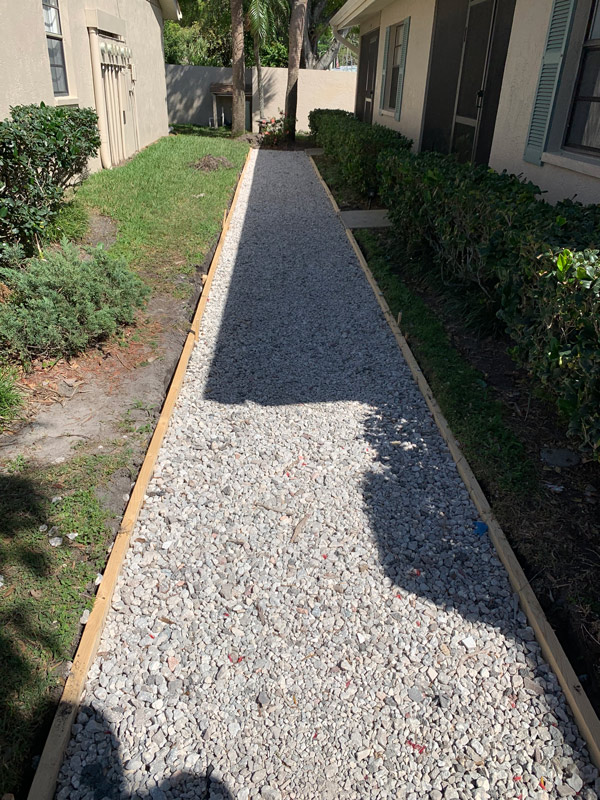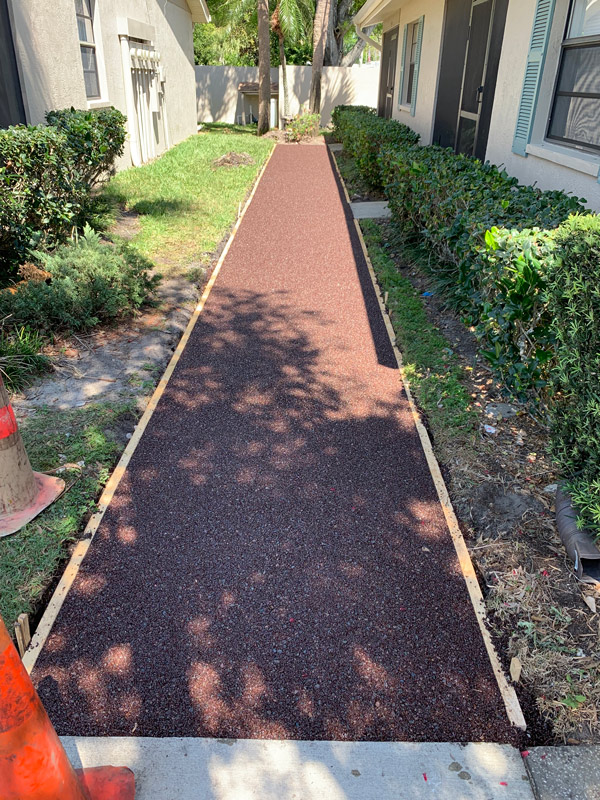 Flooding Backyard Solution
This customer had flooding water coming down her back yard. The solution was to install Hydraway Drainage system with Flexi Mulch over top.